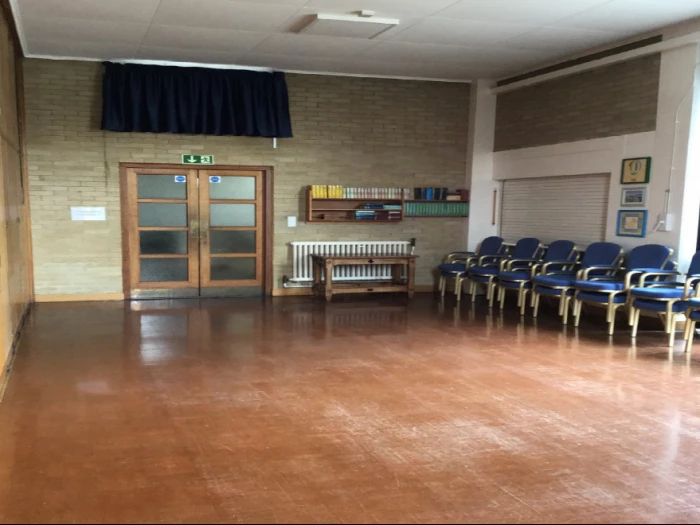 The Lounge area is separated from the Hall by a wooden partition (which can be pulled back thus enlarging the Hall further). If desired, the Lounge area can be hired separately to the Hall. The Lounge has a serving hatch access to the kitchen.
Dimensions: 8.9m x 4.7m
The standard rate for hiring the lounge only is £12 per hour (as at September 2021).